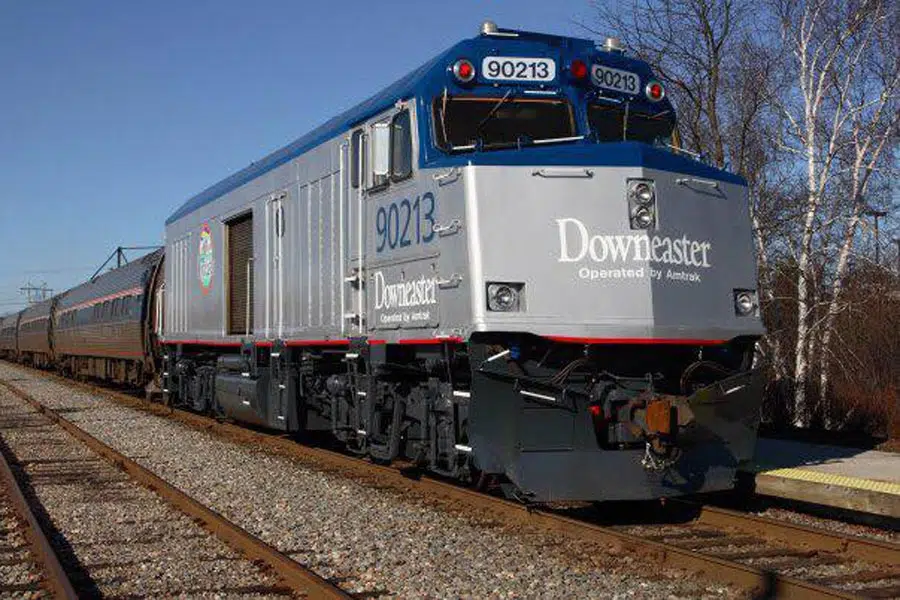 Save on gas and let someone else do the driving as you relax aboard the Amtrak Downeaster. The popular passenger rail service runs multiple times daily, with ten stops between Boston and Brunswick, ME including one right here in Old Orchard Beach!
With surging gas prices and traffic congestion, who doesn't want an alternative to driving, especially during your vacation? Trade in hours of stressful driving hassle for a relaxing, scenic ride aboard a comfortable train. Amenities include reclining seats with lots of legroom, big windows to take in the scenery, free wi-fi, and personal outlets at every seat.
A special dome car is usually added to the trains for leaf-peeping in the fall. Fantastic!
Hungry? The Downeaster Cafe is available on all trains, offering snacks and beverages you can enjoy at your seat or a cafe table. You can also upgrade to to Business Class for additional perks like leather seats and complimentary, non-alcoholic beverages.
All Aboard The Amtrak Downeaster!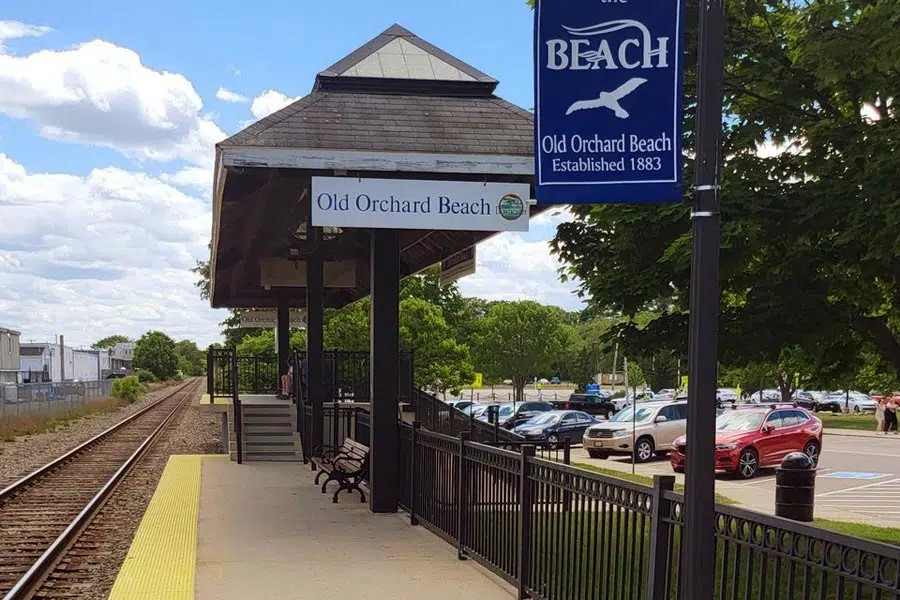 The Amtrak Downeaster makes five round-trips daily between Brunswick, ME and Boston's North Station. Stops include Woburn, Haverhill, Exeter, Durham, Dover, Wells, Saco, Old Orchard Beach, and Portland. Total trip time from end to end is about 3.5 hours.
The ride between Boston and Old Orchard Beach is only 2 hours and eleven minutes long. Passengers depart the train at Old Orchard Beach Station, located at 11 First Street.
There is plenty of parking near the station and you're less than a mile from your Odessa By The Sea Old Orchard Beach vacation rental. In fact, the beach, pier, shops, restaurants, and many other attractions are all within a quarter mile of the station.
Old Orchard Beach
You'll have no trouble finding things to do with 7 miles of beach, the attractions at Old Orchard Pier, golfing, shopping, dining, tours, and more.
Best of all, your digs at Odessa By The Sea put it all within easy reach. Spend the day enjoying the sun and sand, then it's time to wind down, surrounded by the supreme comforts your cottage, Victorian, or beach house vacation rental. The perfect getaway!
Learn more about the Amtrak Downeaster and get your tickets here.