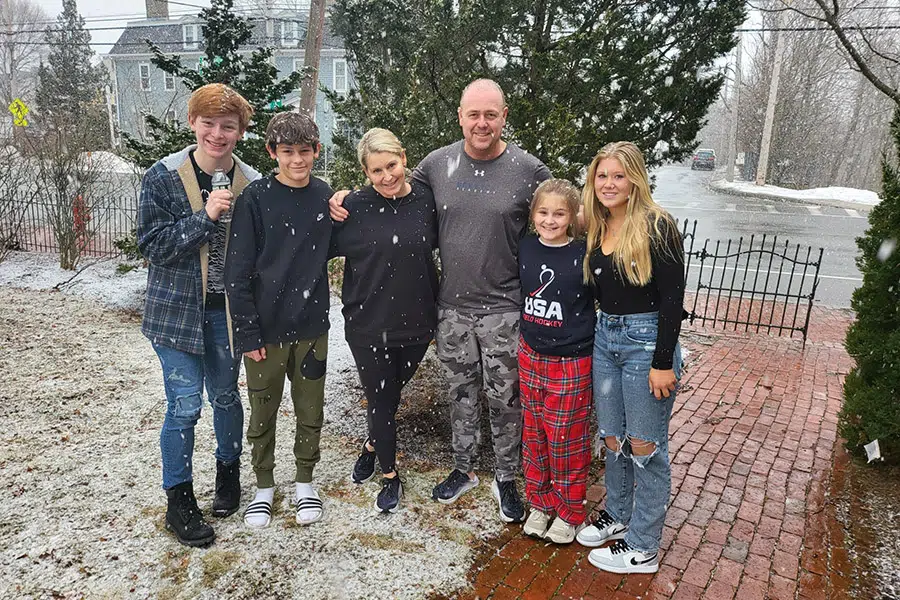 With guests traveling to Old Orchard Beach, Maine from as far away as the West Coast, Canada & Europe one of the most popular questions asked is what's Old Orchard Beach weather like? Living just down the road for the past 15 years, my wife growing up in the next town over, Saco, Maine, we feel quite confident with the responses we share with our guests.
Old Orchard Beach definitely experiences all four seasons! In fact, as I write this blog snow has just started coming down on us and we are in the second week of March!  I think someone up above maybe playing a joke on me!  Having had a few days in the 50's and even high 60's over the past two weeks I thought it would be at least eight to nine months before we would see snow again! That's New England for you! The common saying in this part of the country is if you don't like the weather right now, just wait a few minutes! 
OOB Summer Fun!
The Summer Months: For 9 months of the year the population of Old Orchard Beach is less than 20,000. Between the middle of June and the middle of September however, the population surges to above 100,000 as vacationers flock to the area to relax on one of Maine's most beautiful beaches! Temperatures are typically between the mid-high 70's and mid–high 80's. Does the temperature often become oppressive or miserably hot? No. The heat is not dry heat like the desert nor is it anything quite like the heat one experiences in the Southern States. There is a wonderful breeze that comes off the ocean that makes this area extremely comfortable!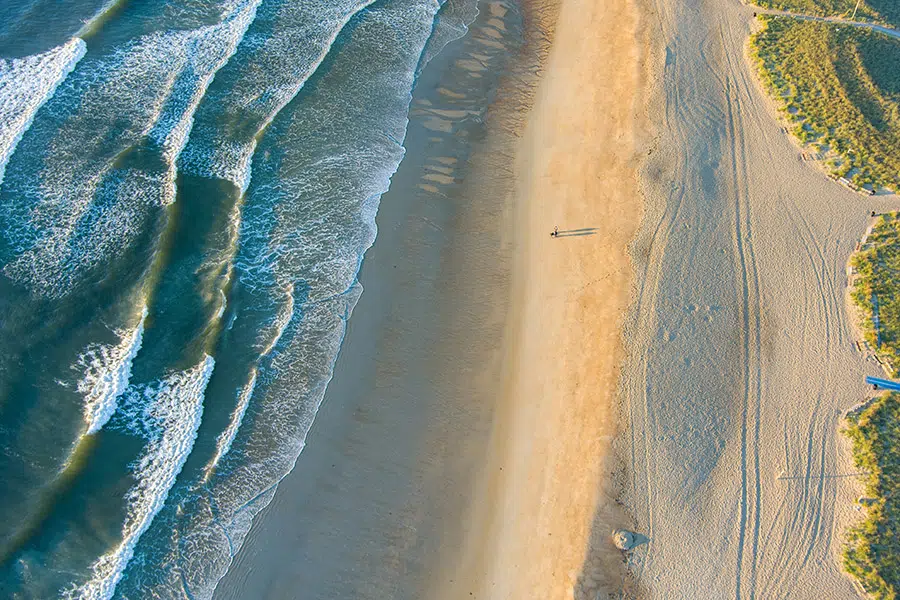 What about the water temperature? Is it too cold to go in? Absolutely not! Average Sea temperatures between July and August are between 63 and 65 degrees Fahrenheit / 17-18 degrees Celsius. Just last summer the sea temperature went above 70 degrees F / 21 degrees Celsius for a number of days. It was like being in the Bahamas!
How important is it that my rental property in the summer has air conditioning? It depends how close the property is to the beach. In the few days in the summer when temperatures can push above 90 F / 32 C many families adjust by simply opening all their windows. We have chosen to give our guests both options. AC (air conditioning) is in each property, cottages included!
Old Orchard Beach Weather in Fall
Guests often ask, what is the fall (autumn) like in Old Orchard Beach? Autumn is also known as leaf-peeping season. This is when tourists from all over travel to New England to enjoy clear blue skies, crisp air, cool breezes and watch the tall trees change their colours before they drop to the ground in December. Walk along the beach, hike the Eastern Trail, visit the popular Light Houses in Cape Elizabeth & Portland, and enjoy Portland's Old Port Waterfront – where there are plenty of restaurants and shops to explore.  
Fall Temperatures: High/Low Fahrenheit and Celsius temperatures listed.
September: 73°/51° F – 23/10.5 C
October: 62°/41° F – 17/5 C
Old Orchard Beach Weather in Winter
Are you open in the winter time? Our Beach houses are open year round. The Odena beach house has a built-in stone hot tub that remains open throughout the winter. Many guests enjoy coming in from a nice, brisk walk on the beach and climbing into the outdoor hot tub that has a capacity of 10. Our family love to get away for the holidays; Thanksgiving, Christmas & New Years. The houses are available to rent for any/all of these occasions. Whilst it is cold outside temperatures inside the properties are so comfortable and cozy. The Odena beach house and Odessa Victorian have amazing gas fireplaces. As for activities, we enjoy skiing in winter. There are numerous ski resorts within 60 miles of Old Orchard Beach. They include Shawnee Peak, Gunstock & Cranmore. We also love to go tubing. Seacoast Adventure in Windham, Maine is our favourite tubing location. It is just 30 miles from our Old Orchard beach properties.
Old Orchard Beach Weather in Spring
The Spring in Old Orchard Beach is very popular for family get-togethers, friend reunions, big birthday celebrations for mums & dads, grandparents too! and let's not forget College graduations and Spring weddings! Average temperatures vary between March and May:
March: 42 /25° F – 5.5/-4 C
April: 53°/34° F – 12 / 1 C
May: 64°/44° F – 18/7 C
No matter the season…
Odessa by the Sea has wonderful properties for your getaway. Make a new family tradition, or nurture an old one, book your getaway to Maine with Odessa by the Sea today!